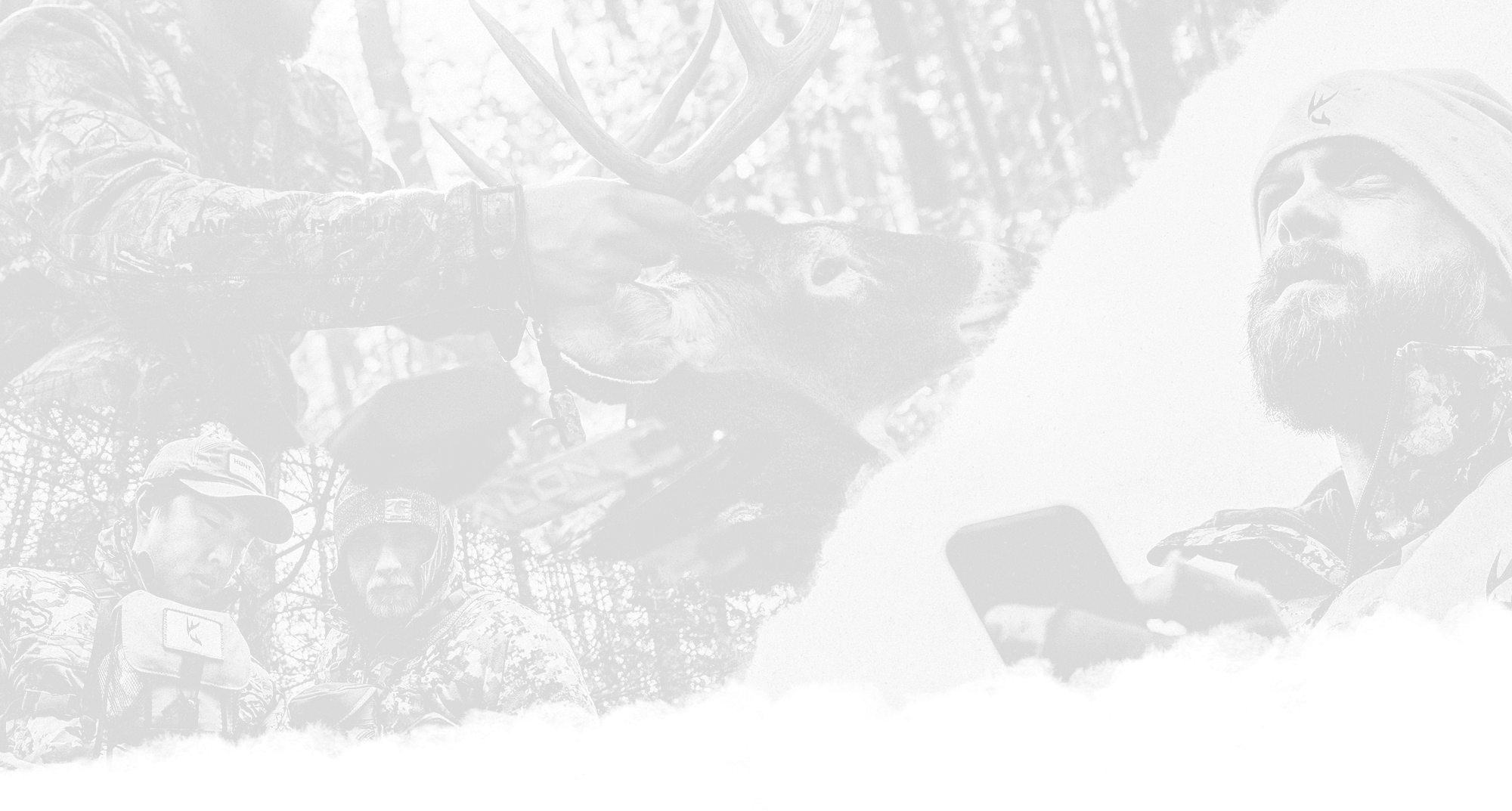 The Ultimate Hunting App
Available on Web, iOS and Android.
The HuntWise hunt mapping and forecasting app has everything you need to scout, strategize and execute hunts like a pro. The app will help put you in the right place at the right time.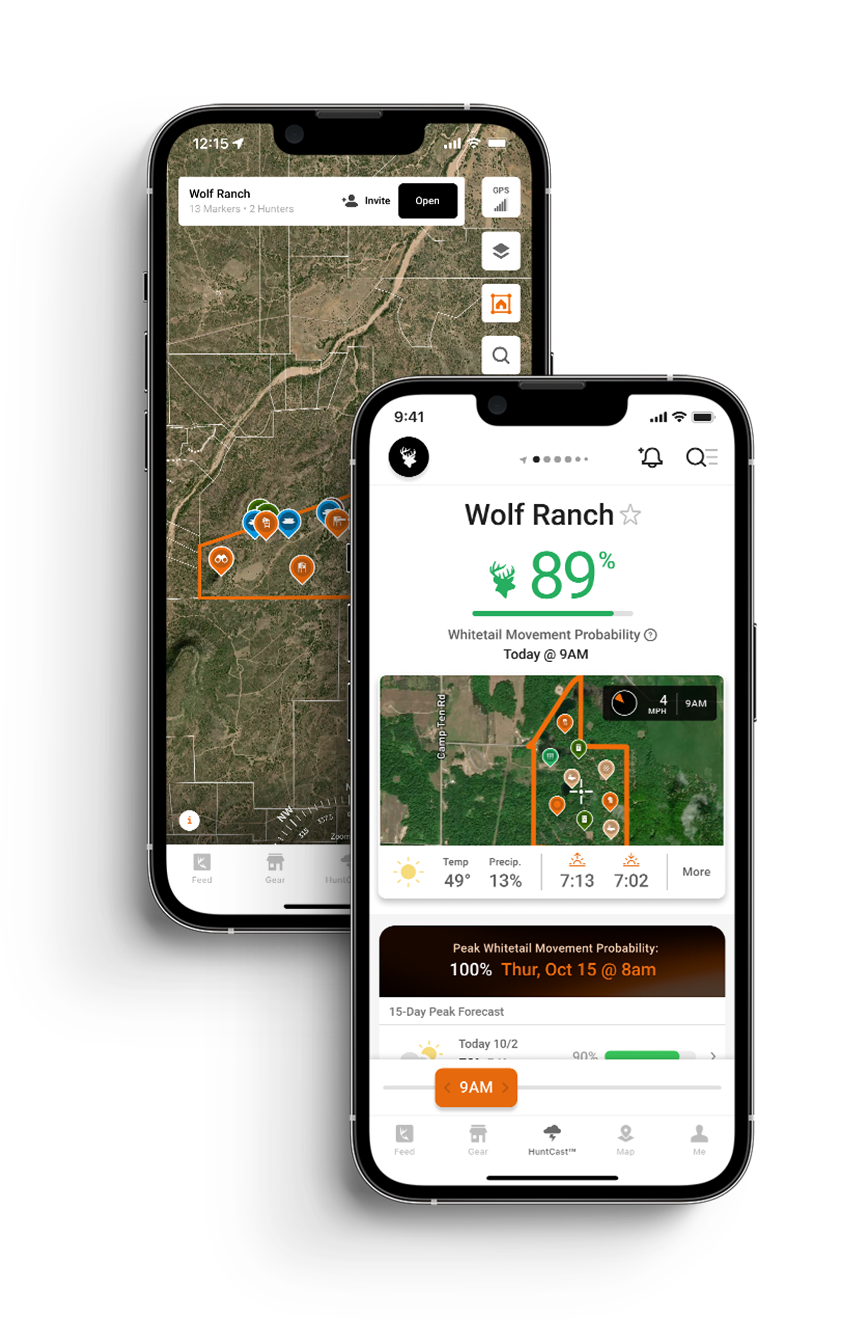 Find Hunting Land
Find and explore private and public hunting land in all 50 states.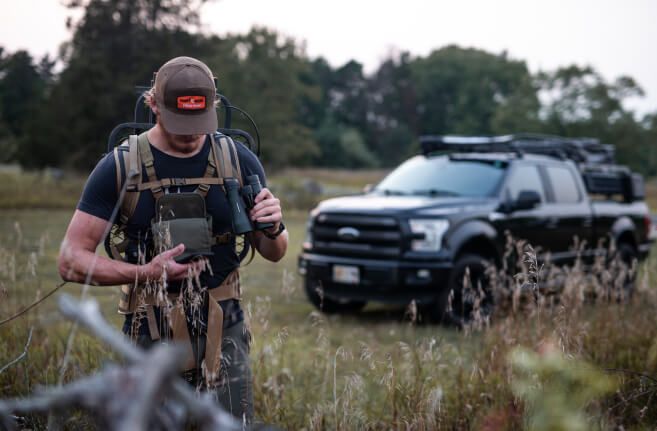 Check Boundary Lines
See public and private land boundaries, plus landowner names and contact info.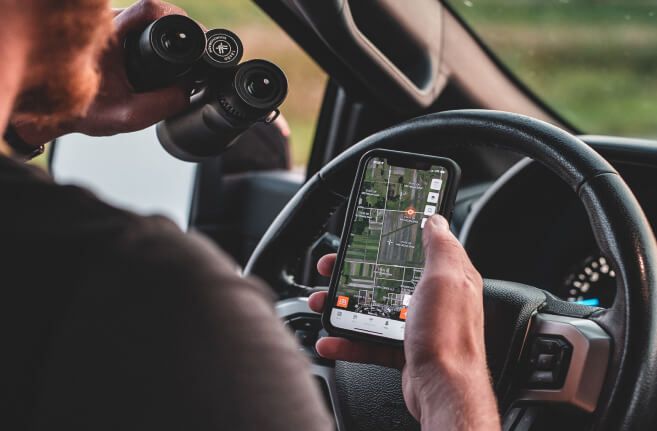 Request Permissions
Contact private landowners to request permission to hunt their land.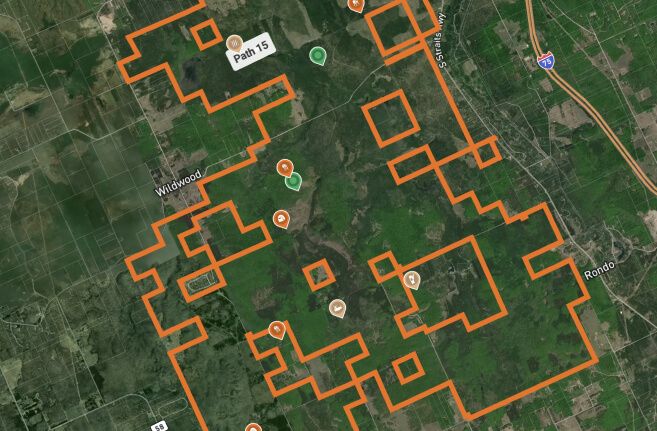 Customize Your Maps
Build a hunt area, drop pins, plot paths, set ideal winds and much more.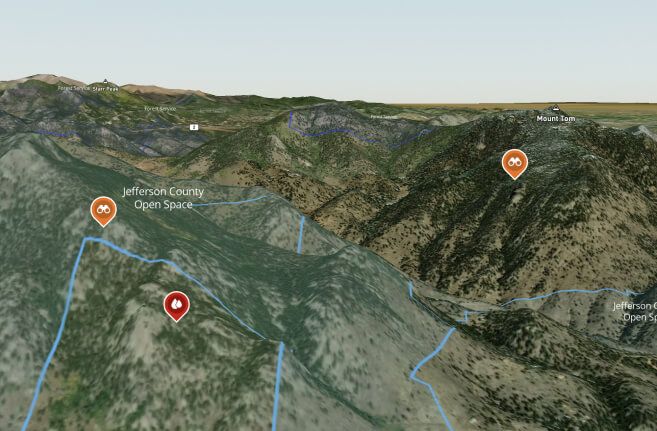 Do it in 3D
Scout and view topography from all angles in 3D.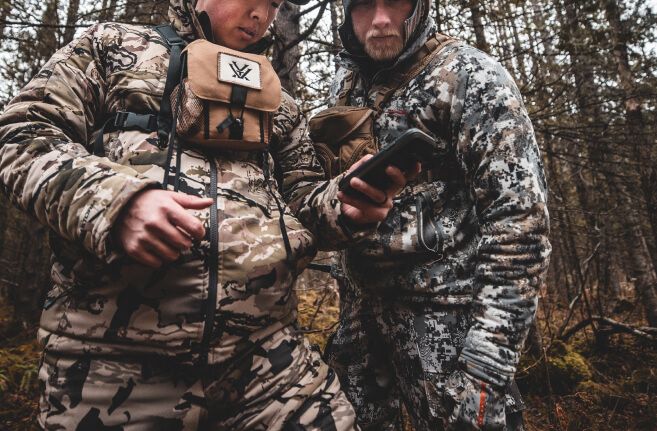 Share With Friends
Share hunt areas and pins with family and friends.
Hunt Forecasting
If you had access to hunting forecasts the same way you do with the weather, how much would it benefit your hunting?
HuntWise answers that question for you.
HuntCast™
With HuntCast™, you can plan your days in the field based on optimal hunting conditions and deer movement patterns. That saves you time and soreness from long, unproductive sits.
With HuntCast™, you get:
HuntCast™ Alerts
4-Day Forecast (Free)
7-Day Forecast (Pro)
15-Day Forecast (Elite)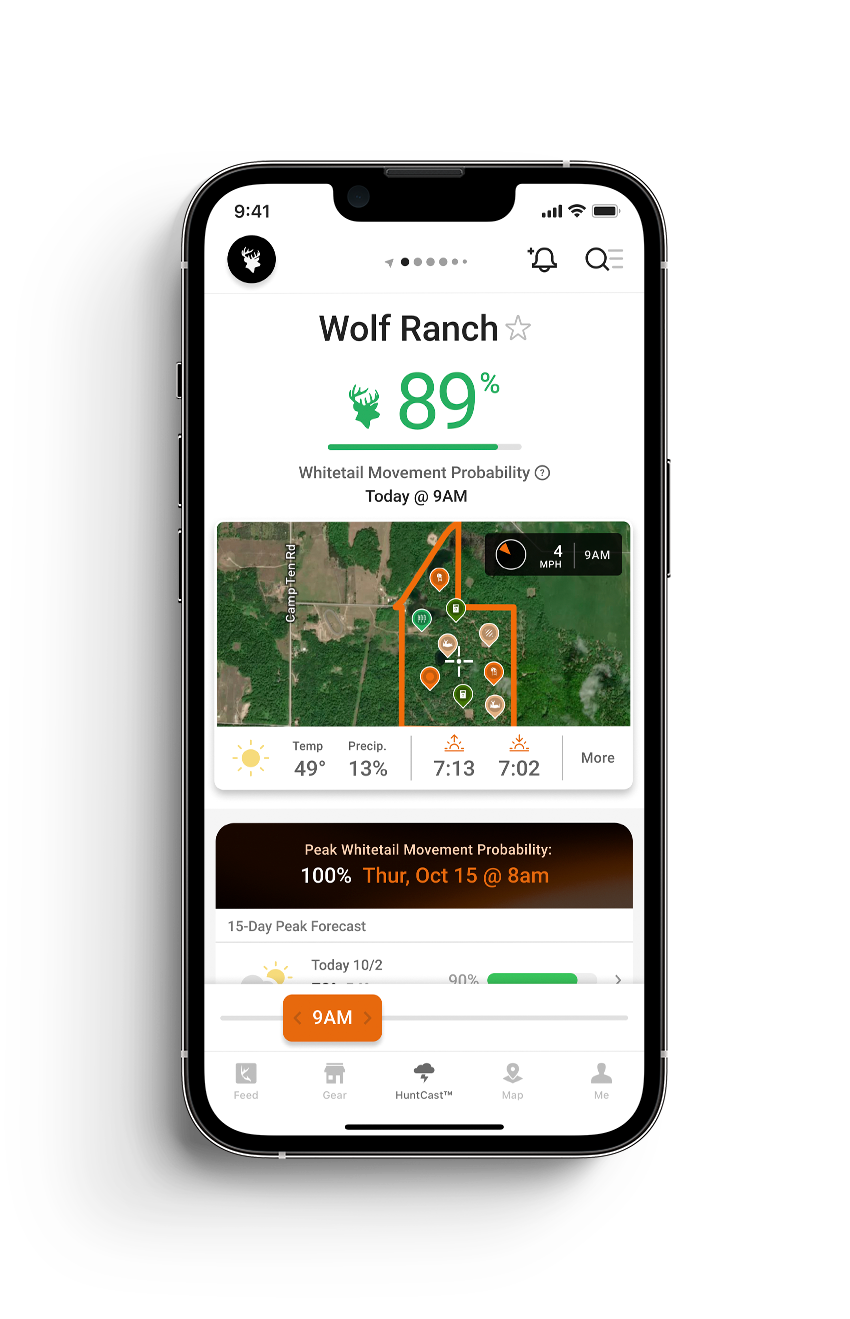 WindCast
When you set the ideal wind direction for each stand or blind you mark, WindCast will tell you exactly which locations are in prime position based on the wind conditions on your chosen hunt day.
Don't guess which spot to hunt. Know.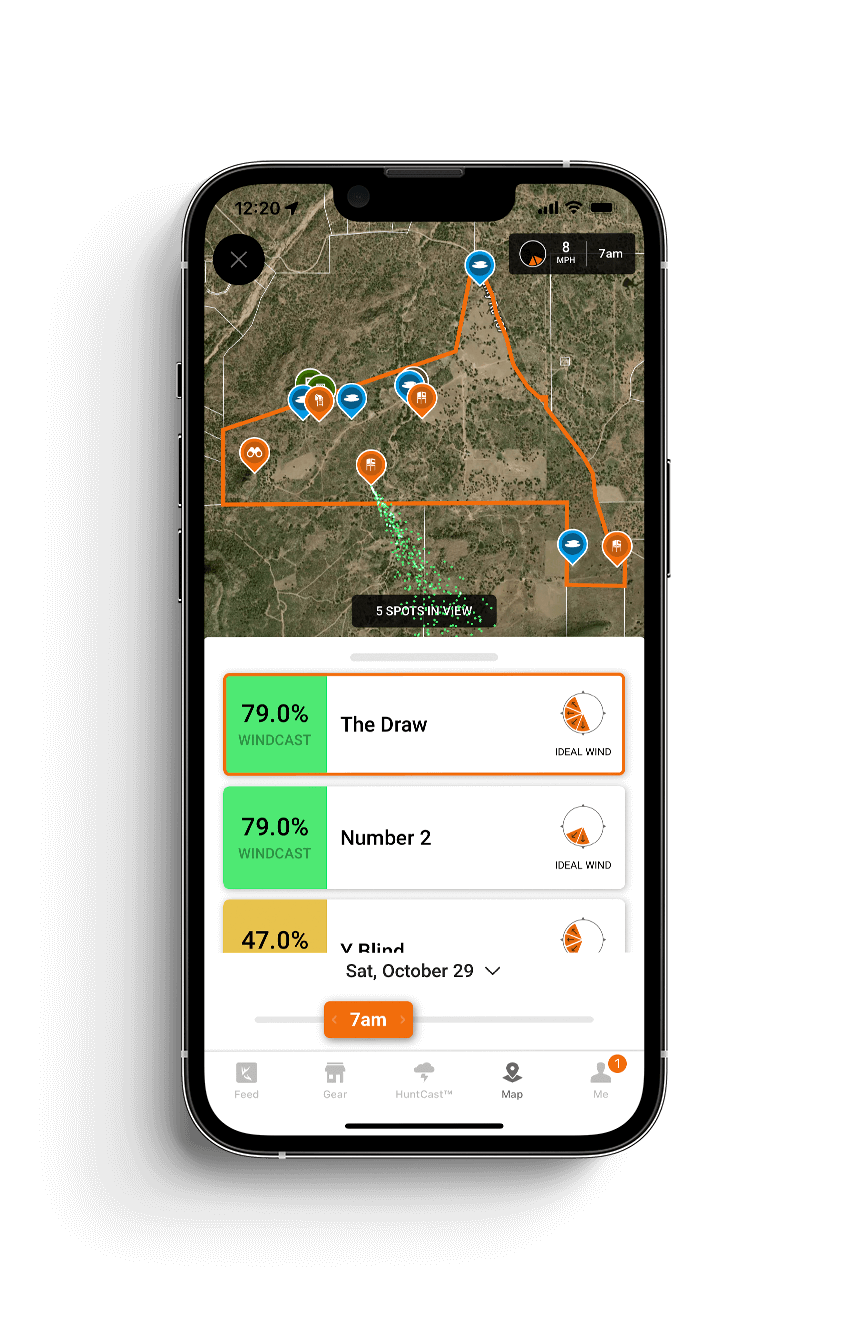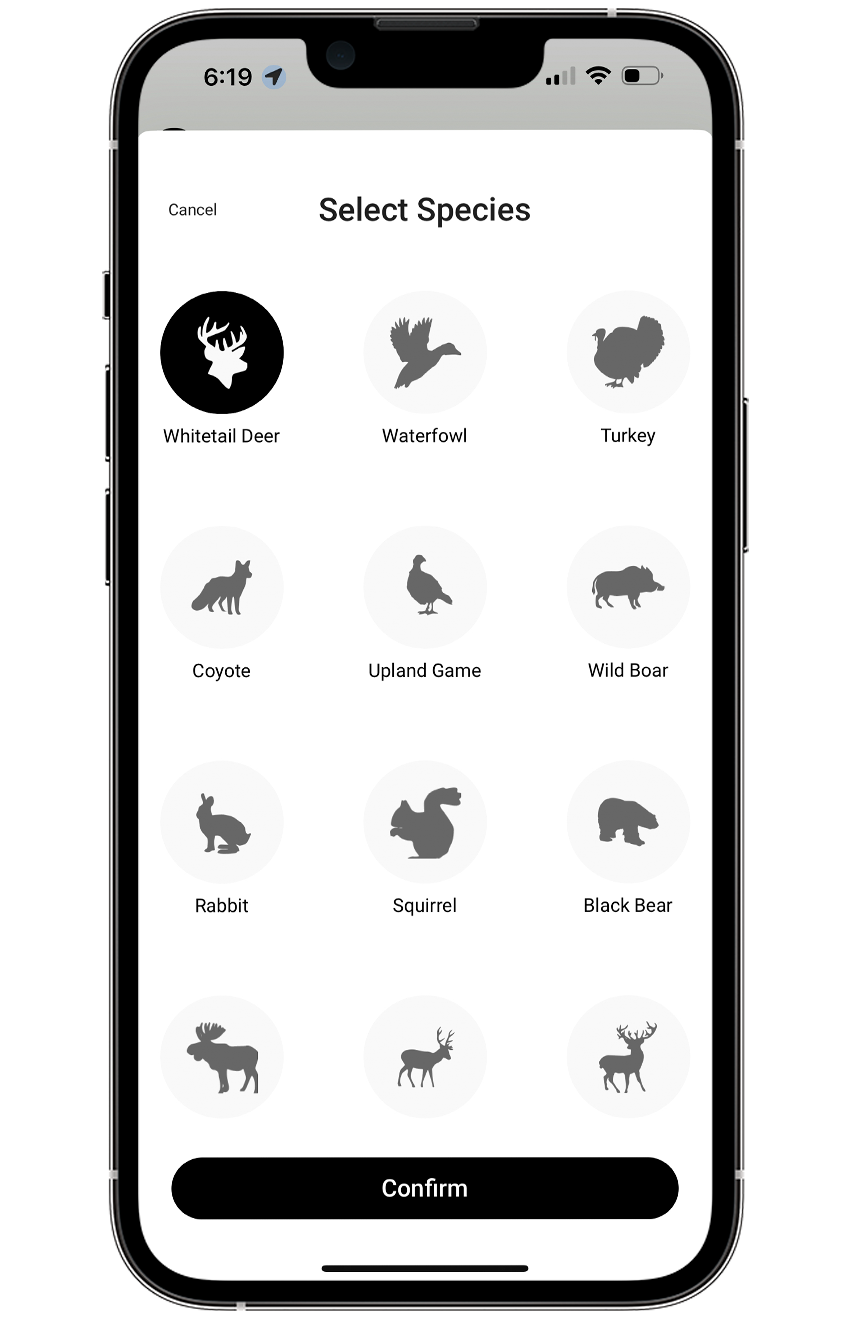 Species-Specific Predictions
No matter what seasons you hunt, HuntWise has species-specific hunting predictions for you—based on hundreds of data points.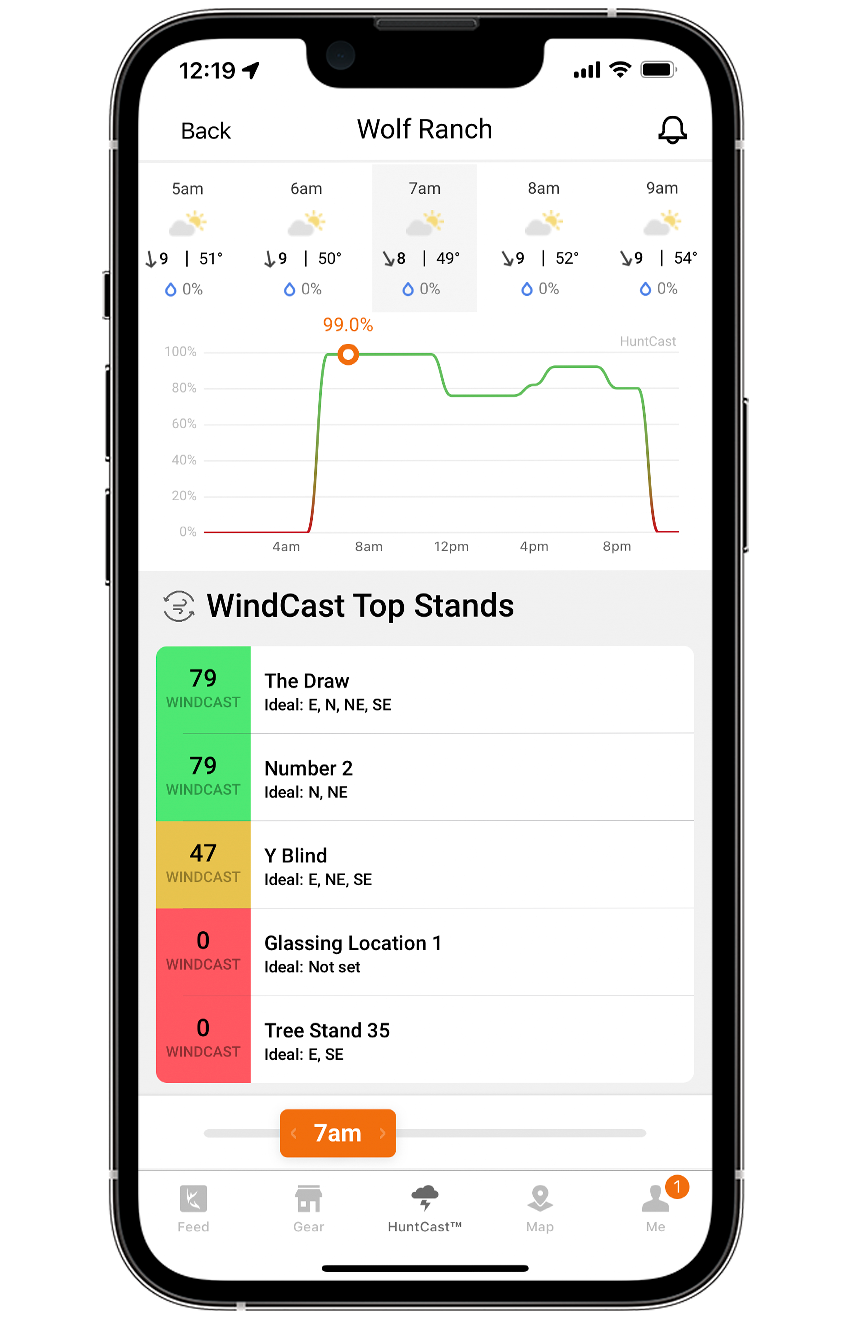 Weather
The weather has a major impact on hunting. The HuntWise app gives you everything you need to know about the weather to select the ideal day, time and location to hunt.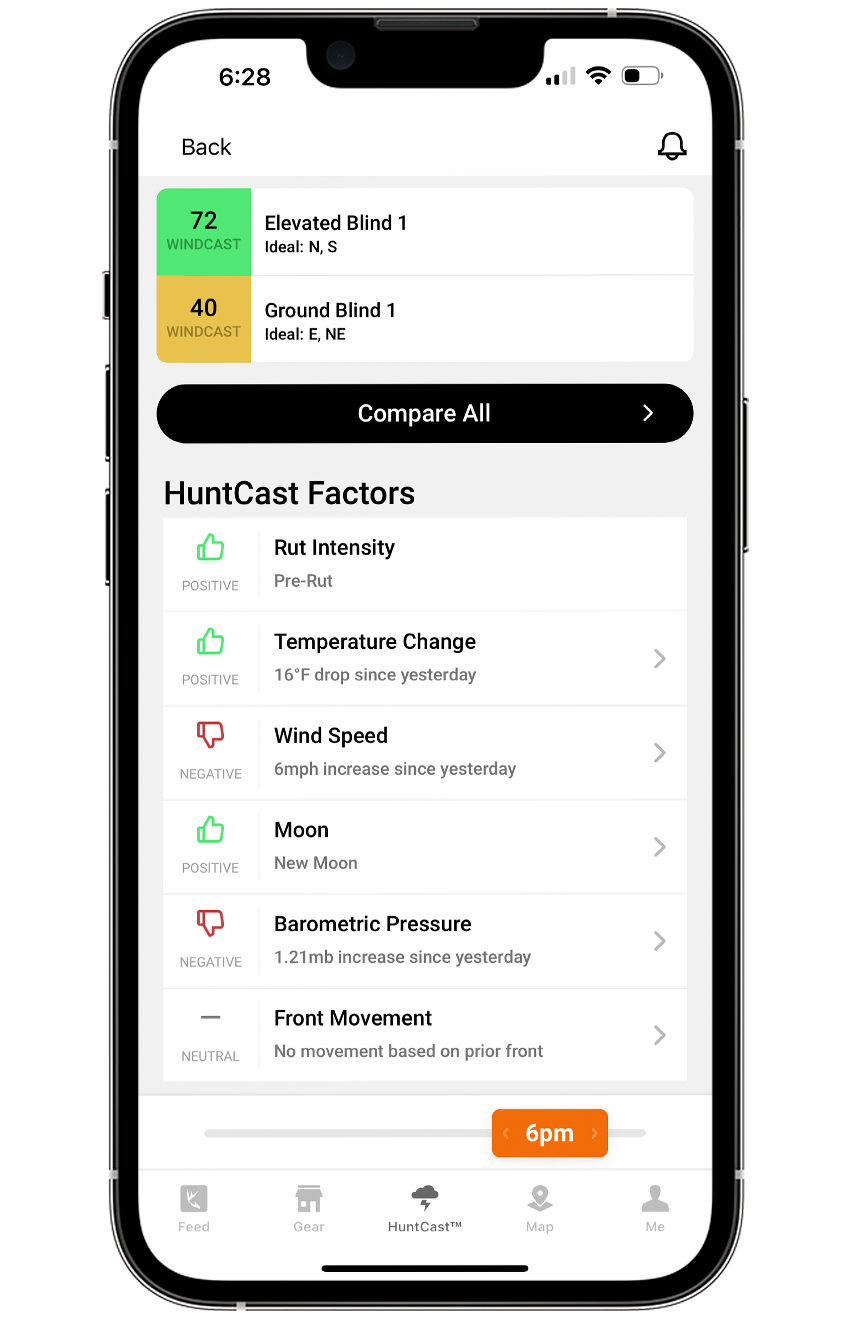 Factors
Factors educate you on how rut intensity, temperature change, wind speed, moon phase, barometric pressure and front movement impact your HuntCast.

Mapping
You need great hunting maps. We've got them.
We equip you with 11 base maps that you can overlay with hundreds of nationwide and state-specific layers.
Map Layers
With more than 350 map layers, HuntWise makes it a breeze for you to find roads, trails, hunting land and more.
Map layers include:
Satellite
Contours
Topographic (TOPO)
Terrain
Public and Private Land
Cell Phone Coverage
And Many More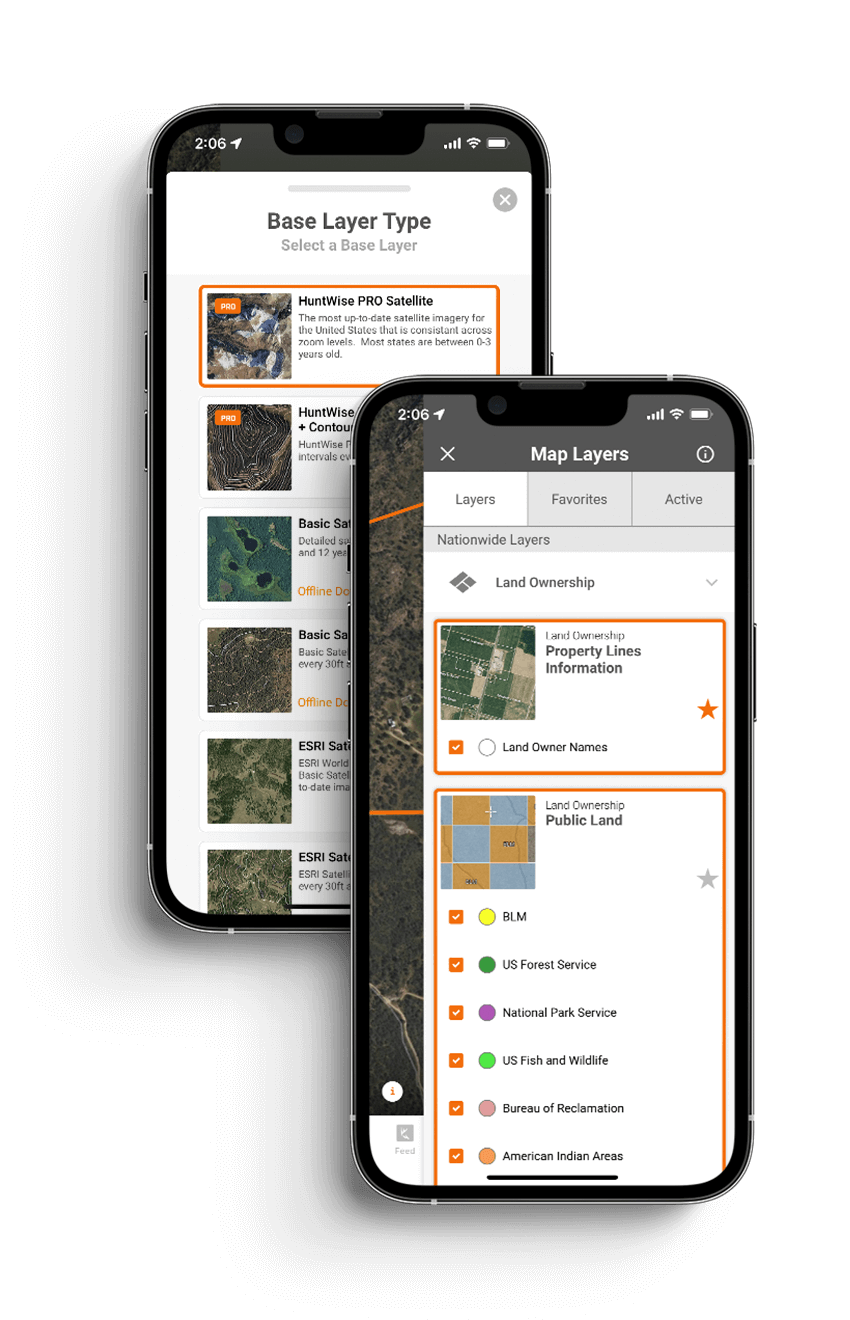 Custom Markers & Hunt Areas
With HuntWIse you can use property boundaries or create custom shapes to map your hunting areas. Once you've set your boundaries, you can build out each hunt area with custom pins.
Custom markers include:
Blinds and Stands
Food & Water Sources
Property Features
Animal Sign & Sheds
& Many More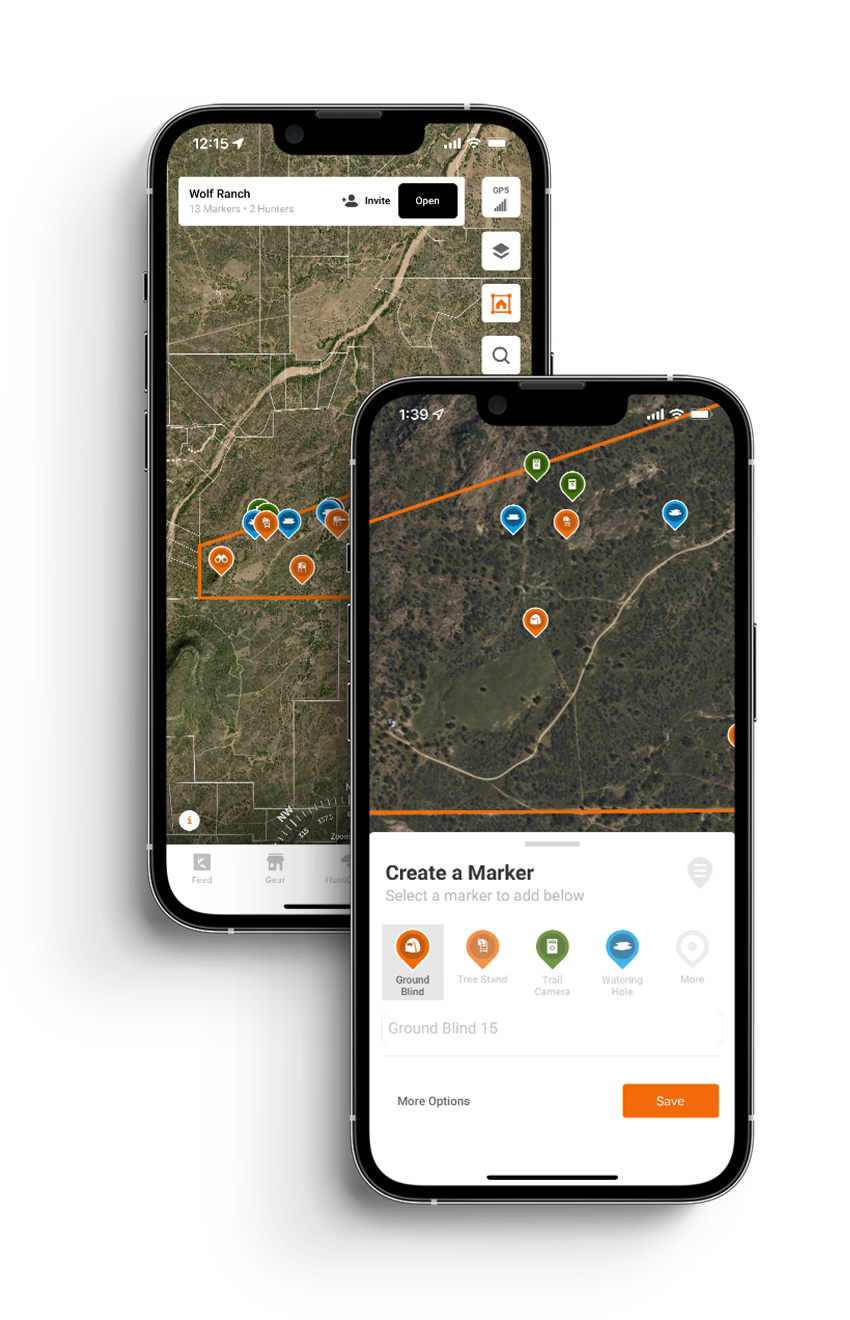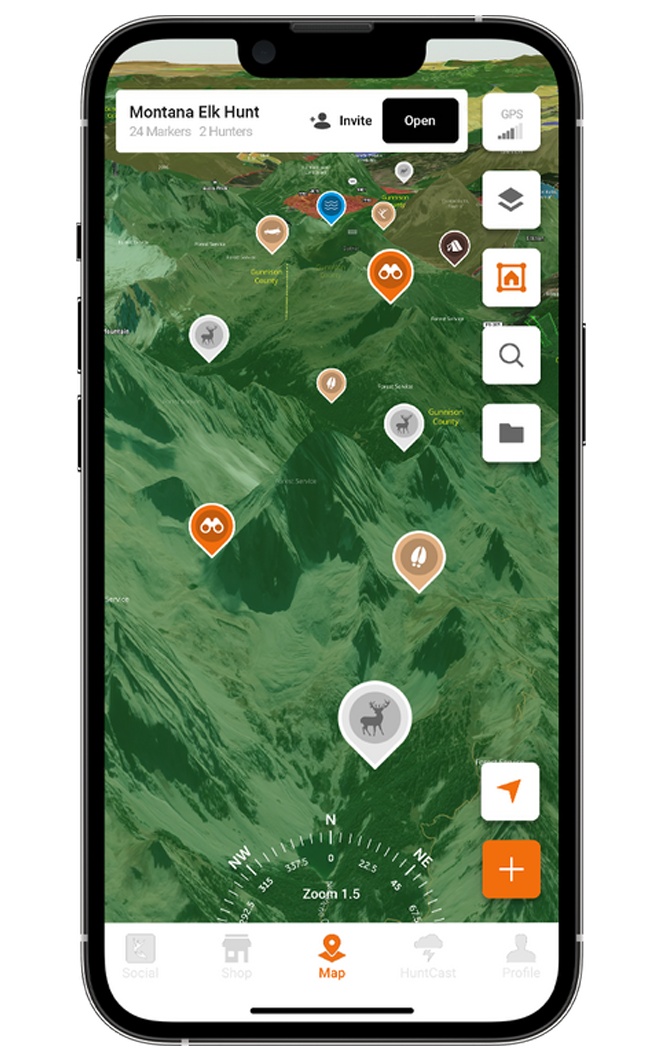 3D Mapping
2D maps don't tell the full story. We give Pro and Elite members 3D maps to analyze terrain, topography, and elevation. No matter where you hunt, you'll scout like a pro with HuntWise.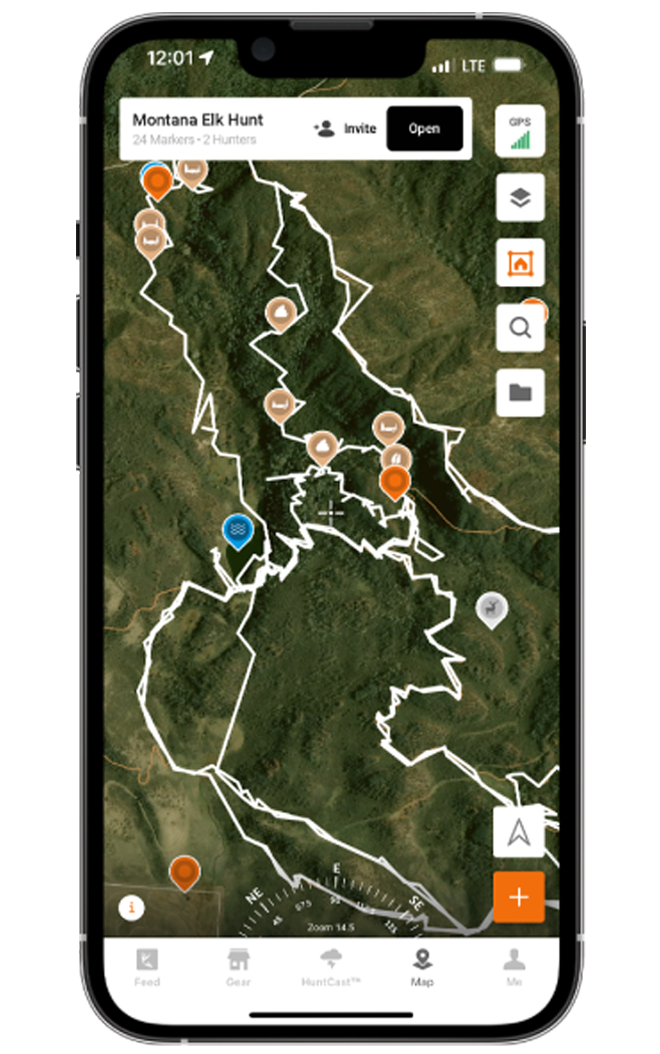 Offline Maps
By saving your hunt areas for offline use, you can use the app with no bars, and there's no limit to the number of maps you can save. Venture off the grid with confidence.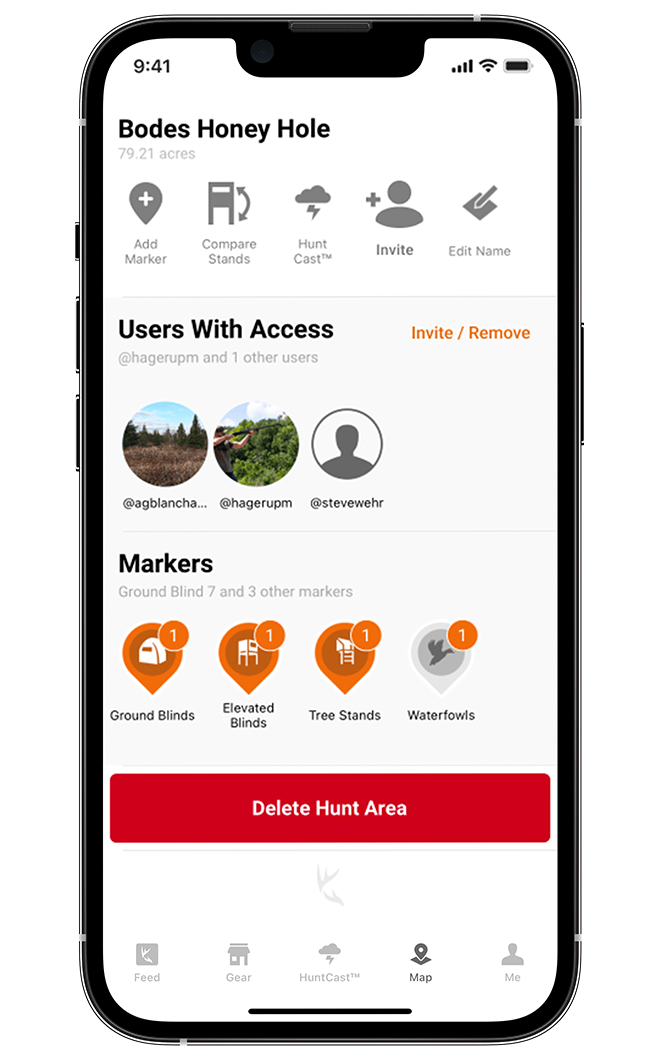 Sharing
Hunting is best with family members and friends. HuntWise allows you to share and collaborate on hunt areas with your hunting buddies so you can punch tags together.
Landowner Information
Your days of searching Google Maps and public records are over. HuntWise taps into public data to show you public and private property lines.
For Pro and Elite members, the app provides the latest private landowner contact information, including their phone number and address.
Requesting permission to hunt private land has never been easier.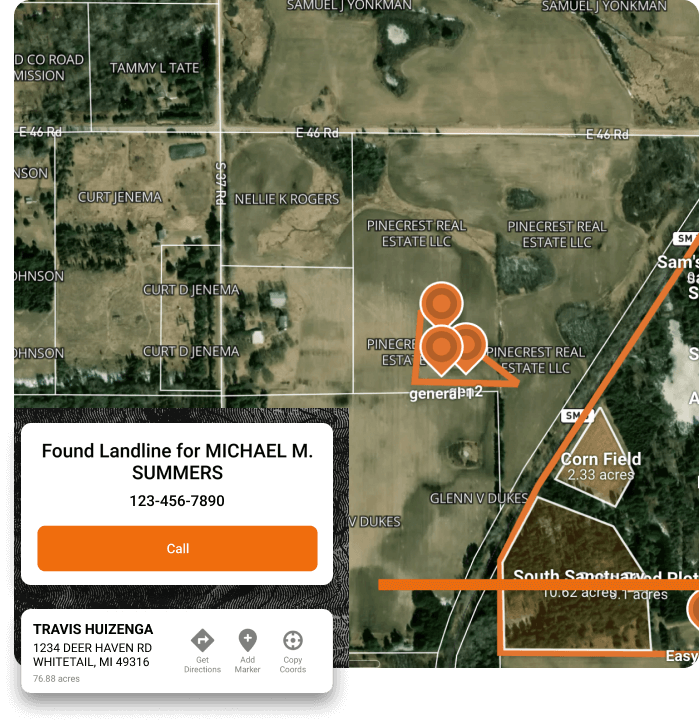 The Rut
RutCast™ combines science, data and real-time weather forecasting to provide hunters with an accurate way to track every phase of the whitetail rut on a county by county level.
RutCast™
RutCast™ is built to track each and every phase of the rut, on a county by county level, so you can time up your hunts perfectly and adjust your strategy according to what's happening in the woods.
RutCast™ takes into account:
Rut Intensity
Temperature
Wind Conditions
Front Movements
Barometric Pressure
Moon Phases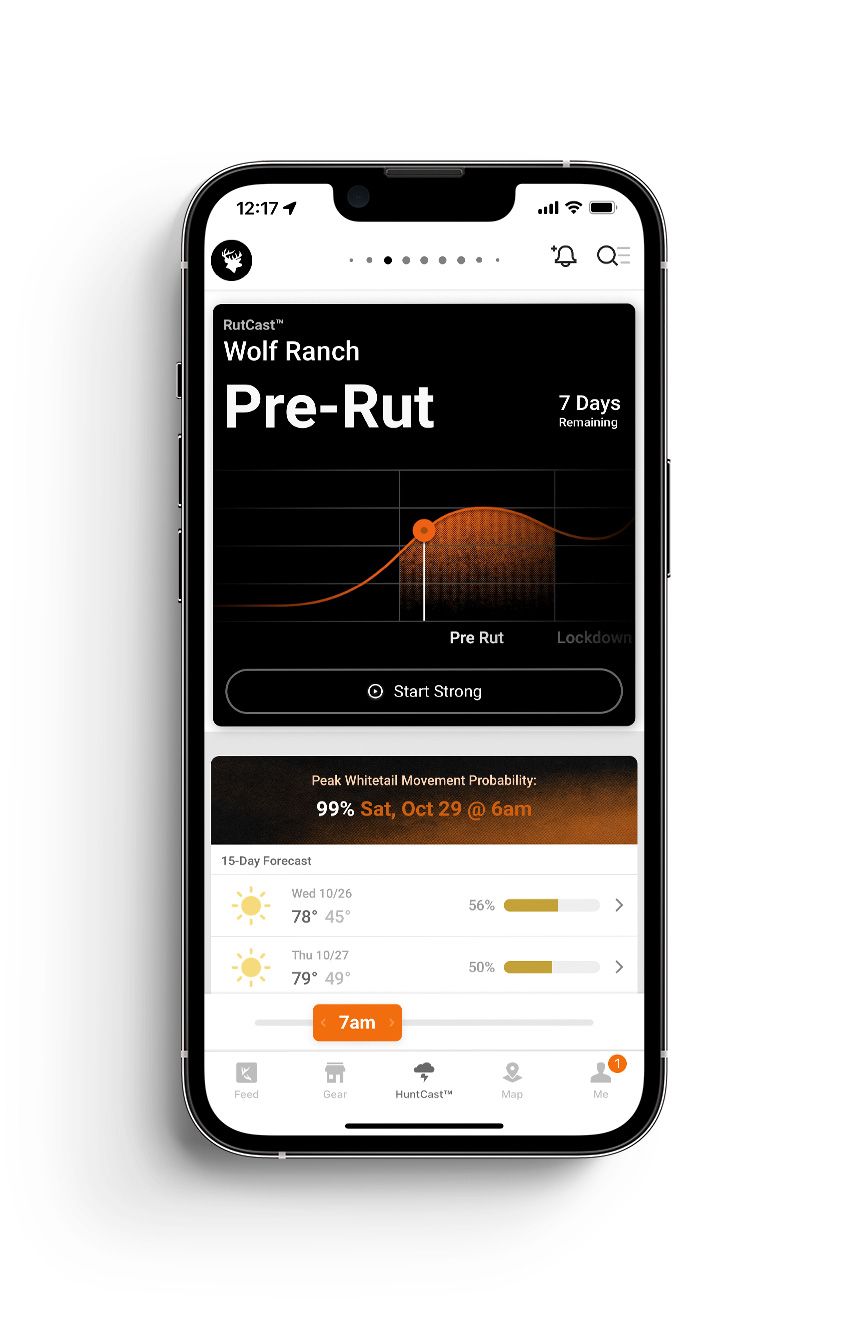 Whitetail Strategy 365
Whitetail Strategy 365 is yet another key HuntWise tool that gives you important insights and events that impact hunting season.
This powerful tool provides the education you need to optimize your hunting strategy to maximize your chance of success.
Whitetail Strategy 365 is led by Jeff Sturgis. Jeff has been instrumental in the refinement of the HuntWise app. He contributed years and piles of research and personal know-how to help us develop HuntCast and RutCast, and he's here to help you be the best hunter possible.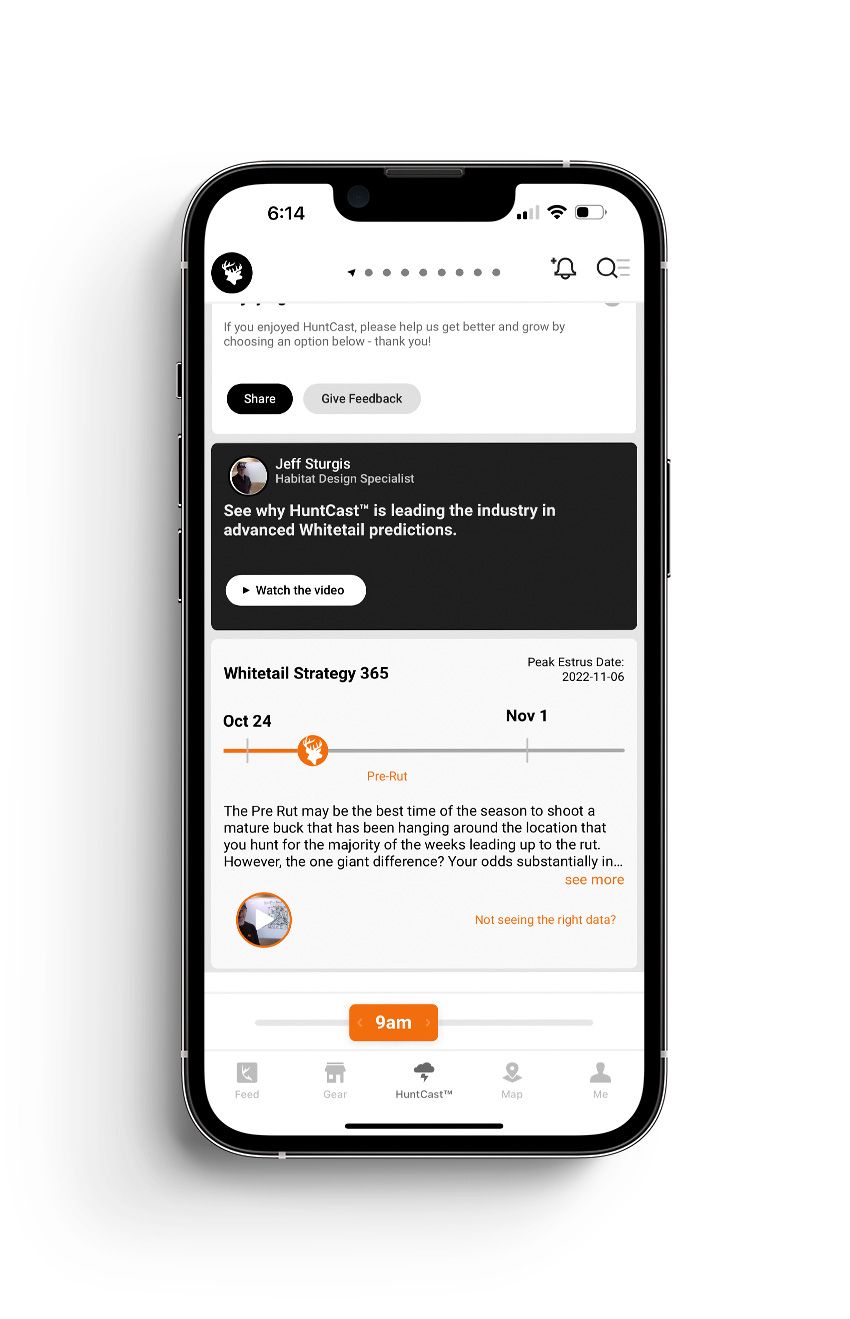 Social Safespace for Hunters
The HuntWise social feed is a safe, secure place for hunters like you to connect, share and engage with one another.
You can use it to connect with your hunting buddies and other like-minded folks to share grip-and-grins, discuss products, talk strategy and much more.
With your social feed, you can:
Keep a Hunting Log
Talk Shop with Other Hunters
Share Your Favorite Gear
Post Photos
Engage with Others' Content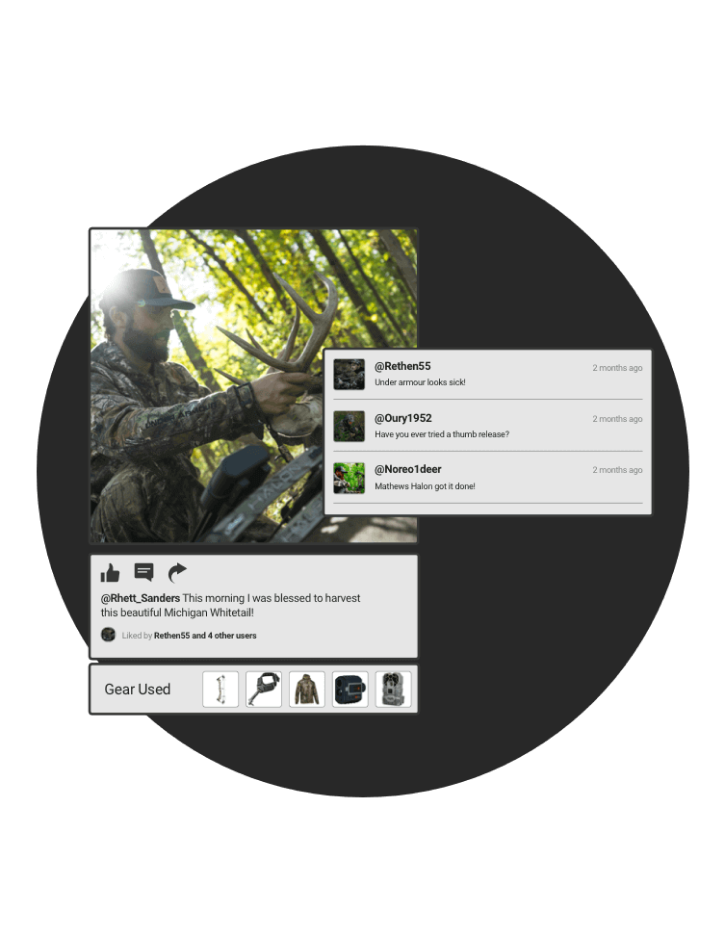 Up to 40% Off Top Brands
Your budget should go as far as possible.
We created a partner program to save you money on the gear you need. With more than 100 brands and counting, being a HuntWise Pro or Elite member will save you hundreds.
See Deals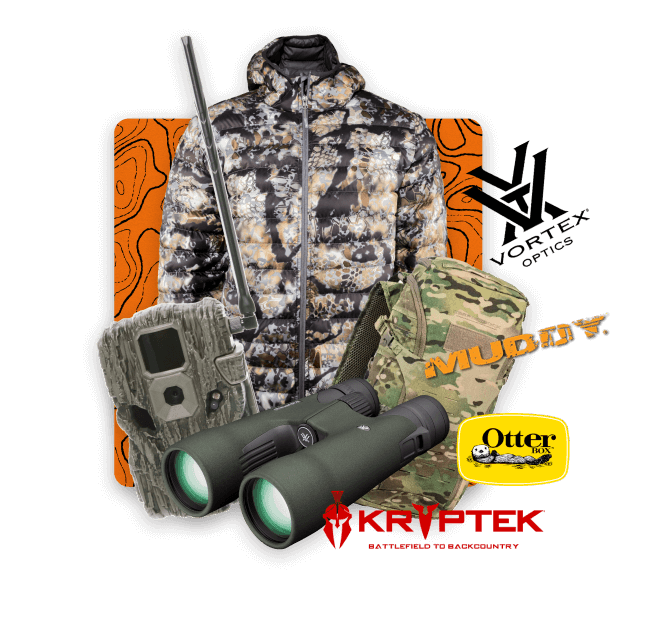 Choose your Membership Level
Choose your Membership Level
Billed
PRO
$ 4.99mowhen billed annually
Best Value
ELITE
$ 9.99mowhen billed annually
HuntCast™ - Animal Specific Hunt Predictions
WindCast - Compare Ideal Stands by Wind
WindCast - Compare Ideal Stands by Wind
WindCast - Compare Ideal Stands by Wind
3D Mapping + Unlock 250 Additional Map Layers
3D Mapping + Unlock 250 Additional Map Layers
3D Mapping + Unlock 250 Additional Map Layers
Owner Information + Phone Lookup
Owner Information + Phone Lookup
Owner Information + Phone Lookup
Land Boundaries for All 50 States
Land Boundaries for All 50 States
Land Boundaries for All 50 States
RutCast™ - Localized Rut Detection
RutCast™ - Localized Rut Detection